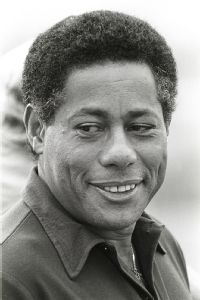 While many may not know Bill Nunn, everyone in the NFL does, because he is known as one of the best HBCU scouts in the history of the NFL. Bill N
unn, a key figure in the Pittsburgh Steelers' transformation from perennial also-rans to world champions, died Tuesday night of complications from a stroke.
Nunn, 89, worked almost 50 years for the Steelers as a scout, and he had been preparing for the 2014 draft before suffering a stroke recently.
Nunn, who became a full-time scout for the Steelers in 1969, is credited with opening the pipeline to historically black colleges in the South, one that landed the Steelers, cornerback Mel Blount, wide receiver John Stallworth, defensive end L.C. Greenwood and safety Donnie Shell, among others.